Teacher Appreciation Day is the Tuesday of the first full week of May. Be sure to celebrate all the amazing teachers who are part of your life with a fun Teacher Appreciation Craft – each of these Teacher Appreciation Craft Ideas make great gifts for Teacher Appreciation Day!
I can still remember my first grade teacher Mrs. Lorman. She was dedicated to her work. That often involved spending time after class was over teaching me to read because I was so far behind other students. I give her credit for instilling me with a love of reading. She is one of many teachers that deserves to be celebrated.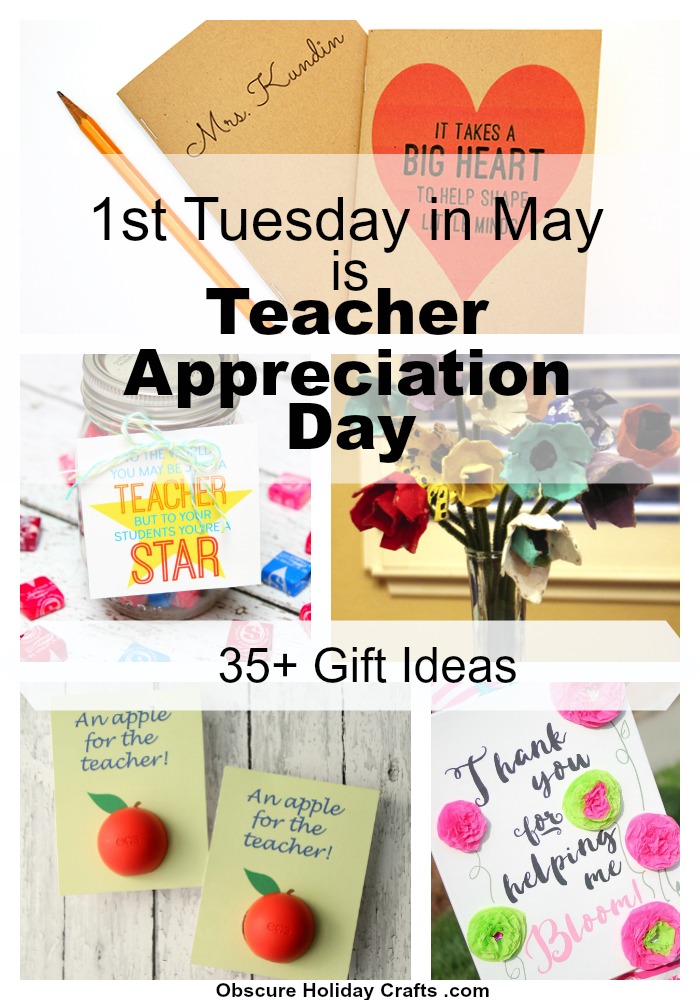 If your child has a teacher like mine, now is the time to show them how much their work means to you. Check out these awesome Teacher Appreciation Gifts and pick one that you and your child like. Each of these DIY Teacher Appreciation Crafts is quick and easy to make, and most you can make with your child's help! Whether you go with a hand written note, a gift card, or a hand made gift your child's teacher is going to love your token of appreciation for their dedication to helping your child learn. Make sure you show the teachers in your life how much you and your child appreciate their hard work with one of these Teacher Appreciation Craft ideas!