National Pie Day is January 23rd. And there are tons of ways to celebrate! Make a decadent Red Velvet Fudge Pie, or if you're feeling adventurous, try this potato chip chocolate pie. If you want rich and delicious, try a frozen Kit Kat Pudding pie. This snickers caramel apple pie sounds crazy… but is actually crazy delicious!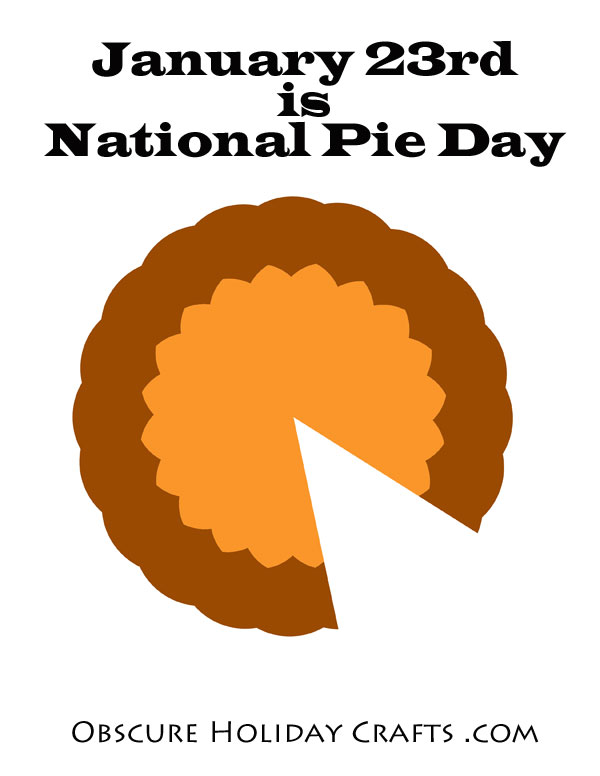 It is a great day to perfect your pie crust with Grandma's Pie Crust Recipe. Want a yummy pie without the work? Try some pumpkin pie dip. If you're not a fan of pie, you might like a chocolate chip funny cake pie. Share your love of pies with individual key lime pies, or make a whole key lime pie.
There are also some great pie crafts – like this Pumpkin Pie Kids Craft, and this pumpkin pie playdough. These apple pie soaps are a great way to enjoy pie without the calories. And these five fun pie crafts are all great crafty options.
If you want to start your day with a pie fix, try these cranberry-apple pie overnight oats. If you'd like a more savory pie, this Borrow Your Man Beef and Beer Pie will hit the spot.